What's new and what's coming up
Visiting field days and trade events provides a great opportunity to meet farmers and find out what's on your mind and what developments you'd like to see in animal identification and livestock management. It's vital to us and it feeds our development activity. A chance comment could lead to a future breakthrough, so when you see us at an event, come up and make yourself known and let's talk.
Come and see us at the Murrumbateman Field Days 40th Birthday
Saturday 20th and Sunday 21st October 2018
It will be bigger and better this year and we are going to be there!
Our friendly Sales Representative Oliver will be there to help you out
Visit Oliver at site T149 on Baleview Lane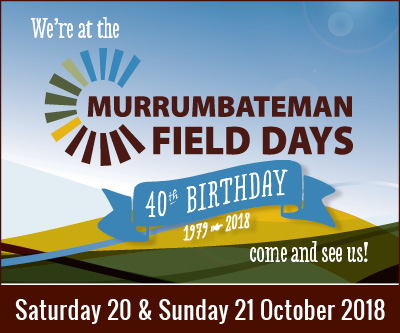 We will be at the Australian National Field Days in October.
Pop in and say g'day to our friendly Sales Representative, Oliver.
He will be located at Site D, 57B where we hope to see many new and familiar faces!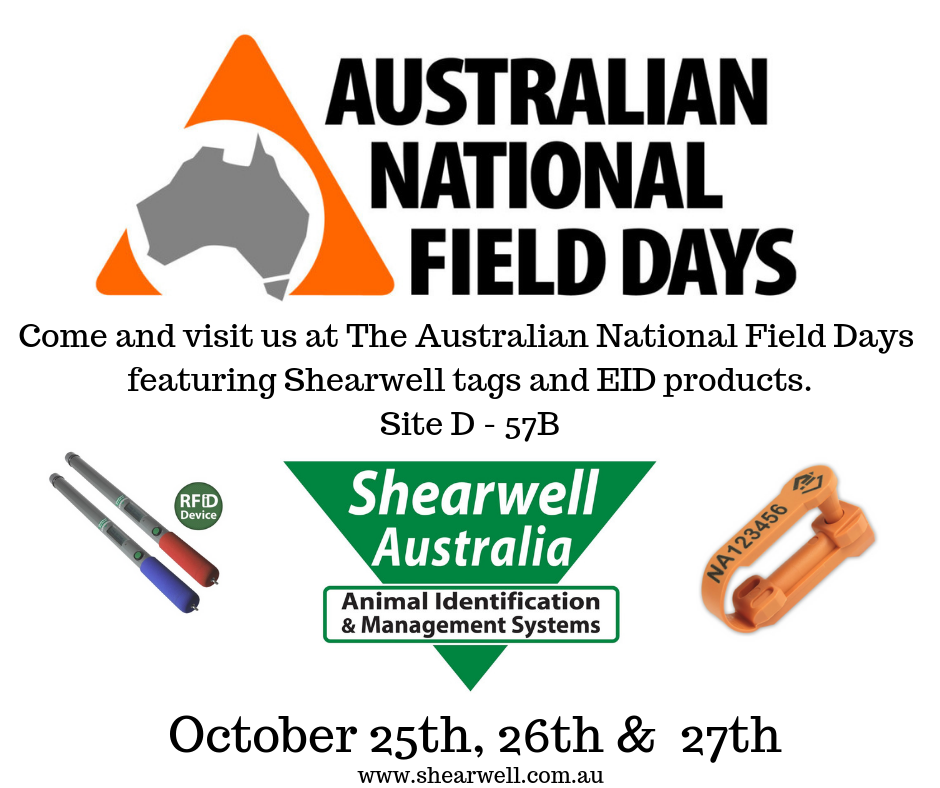 If there's an event near you that you think we should know about please get in touch at enquiries@shearwell.com.au